Orion Fans

- For nearly two decades Orion Fans, a division of Knight Electronics has been supplying and designing thermal management solutions for demanding applications worldwide. Orion provides one of the industry's broadest lines of AC, DC fans, blowers, fan trays and accessories. Fast response and short lead times provide customers the right product when they need it. Orion offers price, quality and availability.
Featured Products
AC and DC Fan Trays

As the industry's largest manufacturer of AC and DC fan trays, Orion Fans delivers the lowest cost 3-, 6-, and 9-fan tray solutions for a wide range of rack-mount, ventilation hood, telecom equipment and enclosure applications. Learn More

Harsh Environment Fans

Orion's comprehensive line of Harsh Environment AC and DC fans and accessories are designed and tested to perform in the toughest conditions and protect against dust, moisture, salt fog, salt spray, temperature changes, humidity and more. Learn More
LFG Series Louvered Fan Guard
Publish Date: 2017-08-23
An introduction of Orion Fans' Louvered Fan Guards, including some benefits, applications, and information on available guards.
Duration: 5 minutes
Air Flow Monitor Kit
Publish Date: 2016-10-18
Orion's airflow monitor product offering includes a complete, cost-effective airflow monitoring system.
Duration: 5 minutes
Sealed Sleeve Fans
Publish Date: 2016-02-26
Learn about Orion's sealed sleeve fans and how they can be installed in any position and still maintain a long operating life.
Duration: 5 minutes
60V Telecom Fans
Publish Date: 2015-08-24
60V telecom fans operate at a higher voltage to prevent excessive heat buildup in telecommunications equipment
Duration: 5 minutes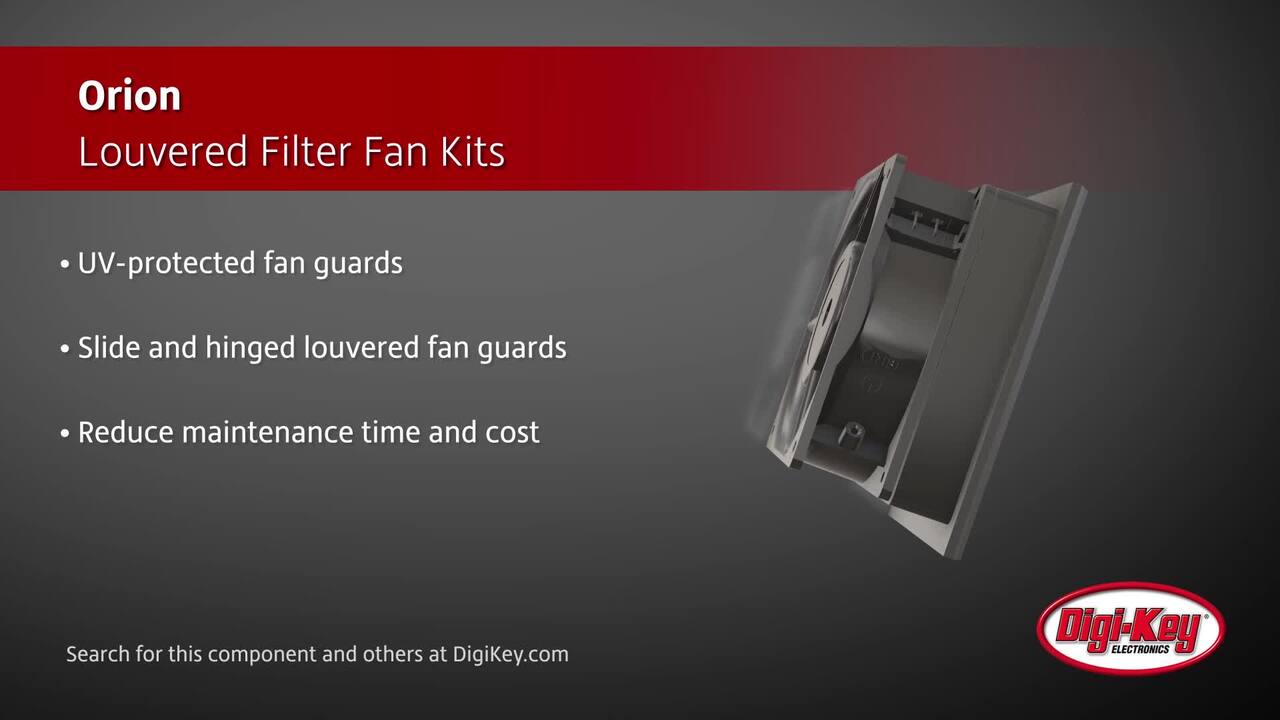 Orion Fans AFM Series Air Flow Monitoring System
Introduction and overview of the AFM series of airflow monitors from Orion Fans. These are able to quickly retrofit a standard fan with an airflow monitor with signal output when airflow falls below 8.2CFM.
Additional Content
Newsletters

Press Releases - View All

Articles

Brochures and Catalogs

Technical Information

RoHS Information

Additional Links