Bourns

- Bourns, Inc. has been leading the electronics industry in the design, manufacture and sale of electronic components and integrated solutions since its inception in 1947 by Marlan and Rosemary Bourns. As an industry innovator, Bourns targets product development at high-growth industries such as computers, telecommunications, automotive and portable electronics.
Tools & Support


Bourns' comprehensive library of design notes, white papers, application notes, technical articles and product guides and catalogs provide in-depth technology information to support your application development needs. Learn More

PortNote™ Solutions

For your convenience, Bourns offers a variety of PortNote™ solutions and design kits. Learn More
BPS230 Humidity Sensor
Publish Date: 2018-10-29
This presentation will provide an overview of the BPS230 Humidity Sensor from Bourns®.
Duration: 5 minutes
BPS110 BPS120 and BPS130 Pressure Sensors
Publish Date: 2018-10-29
The Bourns Precision Sensor (BPS) portfolio has dependable sensors for every type of pressure, from precision, ultra low pressure to high temperatures and harsh environments.
Duration: 5 minutes
Power Transient Voltage Suppressor Diodes
Updated: 2015-01-22
Use Bourn's bidirectional PTVS diodes to protect electronic equipment from damages from high energy transients on AC and DC power lines.
Duration: 35 minutes
AMS22B Single-Turn Magnetic Position Sensor
Publish Date: 2013-08-30
Saves repair and maintenance costs and provides a reliable and longer lifetime solution compared to traditional contacting single-turn potentiometers.
Duration: 10 minutes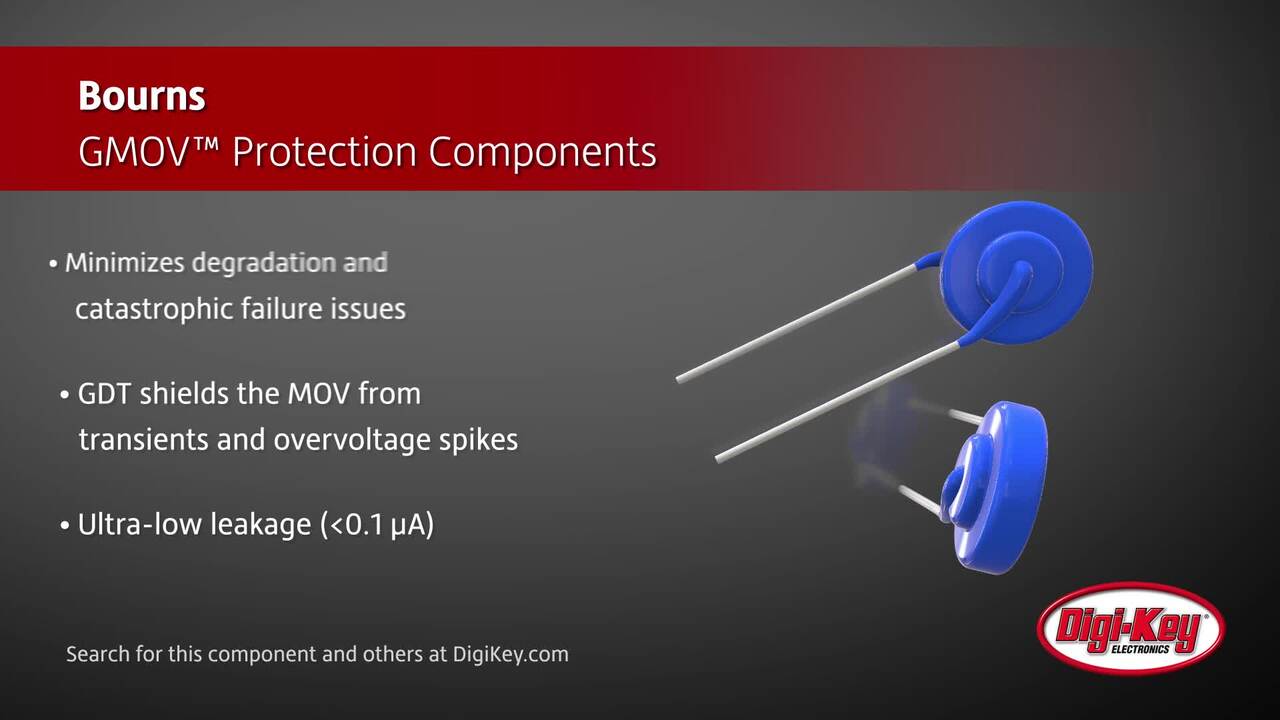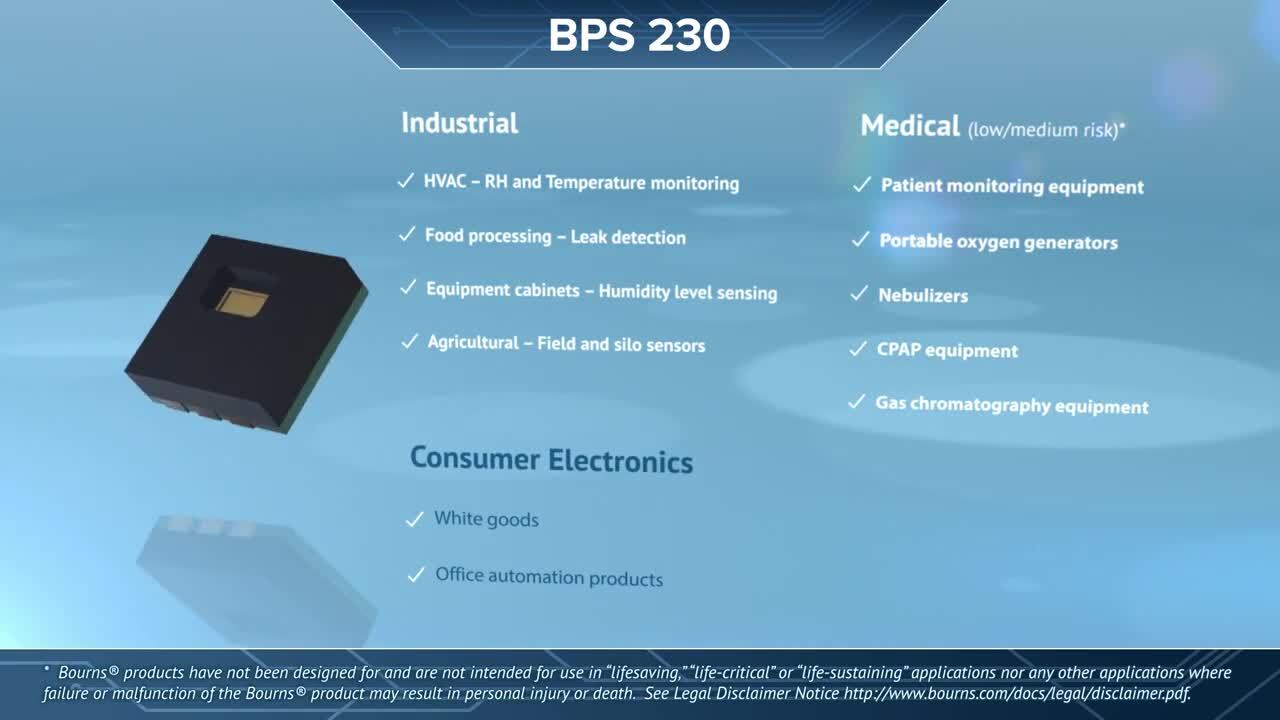 Bourns® Environmental Sensors
BPS pressure sensors are based on innovative MEMS technology which provides extremely accurate condition readings in a miniature package size.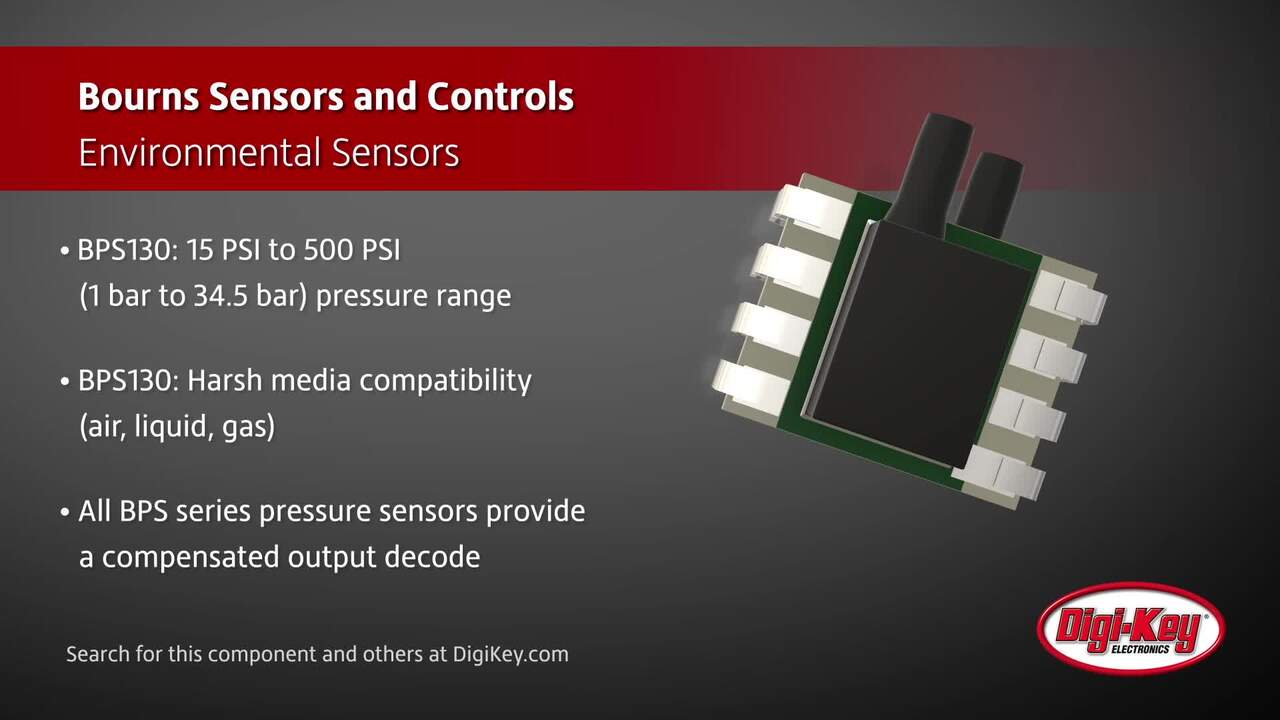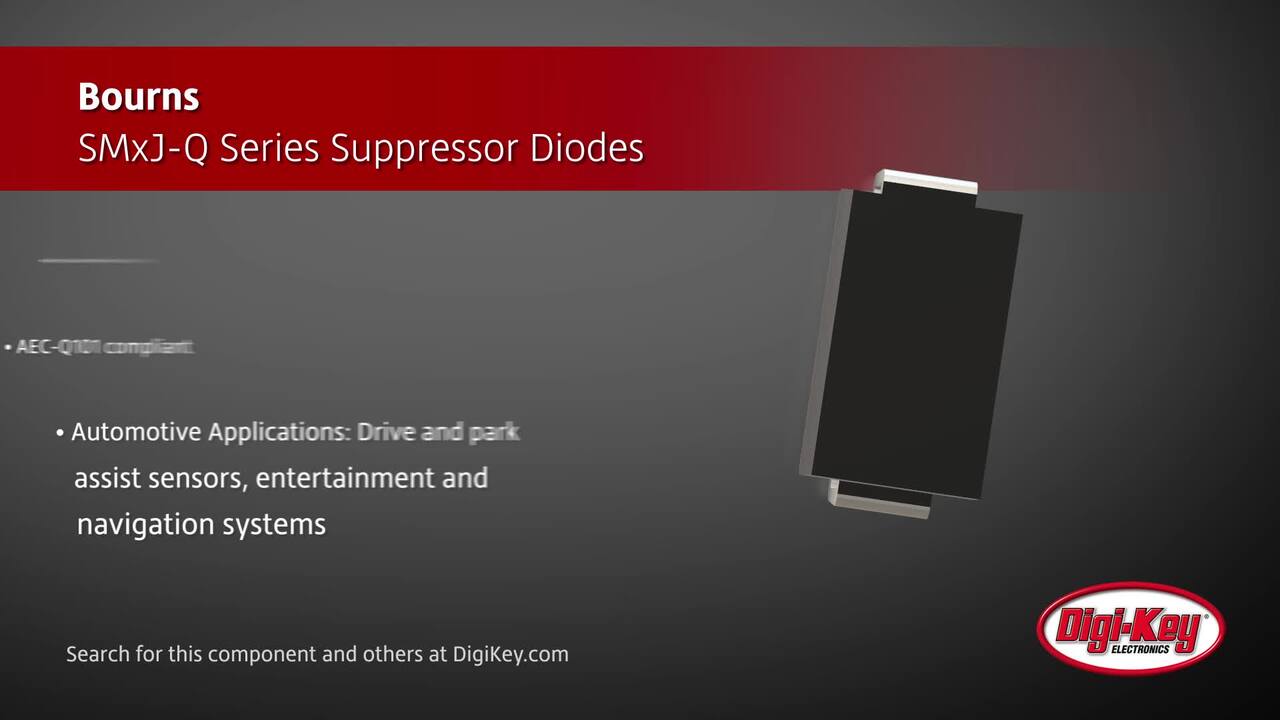 Additional Content
About Bourns

Social Media

News

White Papers

Technical Support Tools

Design Tools